DISCOVER CUSTOM EXPERIENCES
Uniquely curated experiences to fit your brief.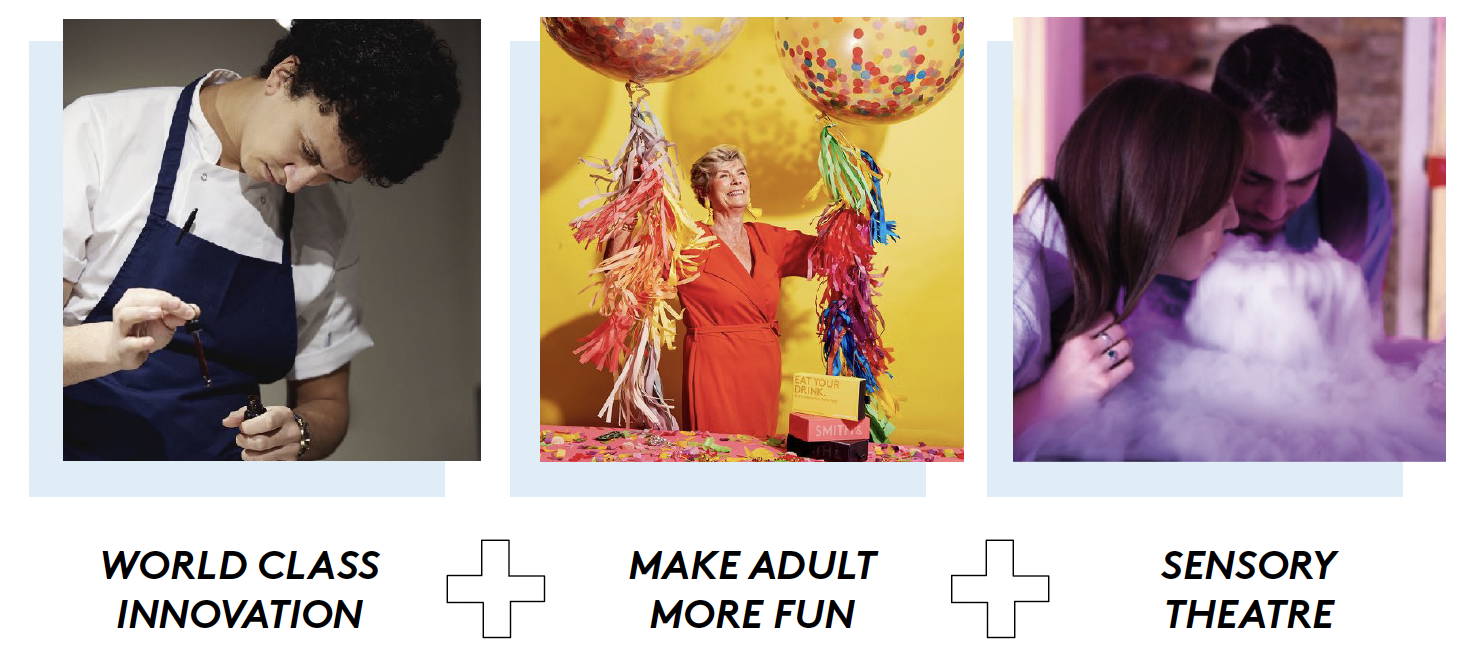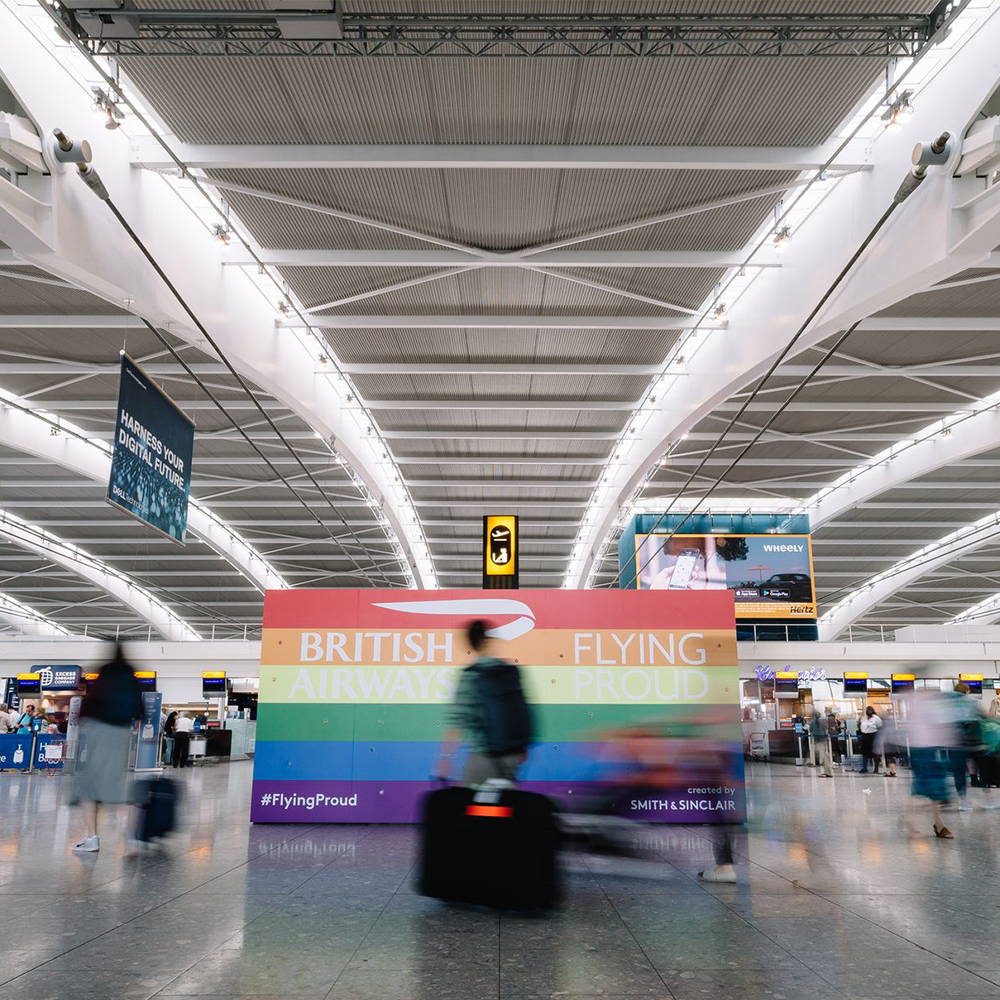 Creating a sensorial experience with innovation at the core.
Brand moments and corporate incentives.

Digging deep into objectives, target reach, guest profiles and brand guidelines; we create, develop and produce custom experiences.
Our speciality lies within food and beverage, innovation and sensorial engagement. We provide everything from ideation, research and development right through to live experience delivery.
Our creations and concepts are made to:
• Bring your brand to life.
• Engage with the senses.
• Create touch points of interaction.
• Provide guests with social media worthy experiences.
• And finally, a moment of pure curiosity, amazement & adult play.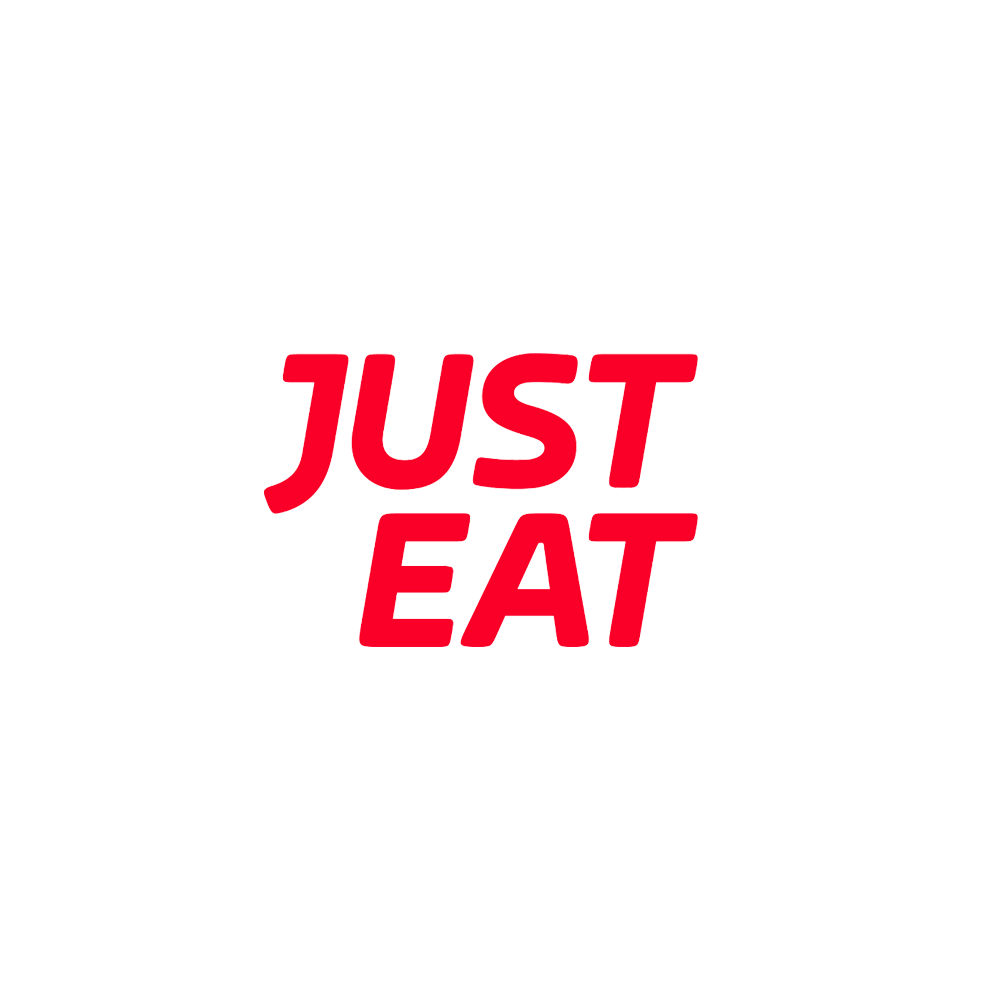 Brief: Deliver a series of interactive installations which bridge the gap between sensory exploration, take away flavours & fun for the Just Eat brand re-launch press event.
Delivery: Designed a 22 tube sherbet wall from render to fitting. Developed 22 different sherbet flavours which could both be consumed as a 'sherbet' in its entirety, using a 'takeaway branded tube' but could also be used as a fun 'seasoning' on top of takeaway meals. Additional installations included a Sweet & Sour inhalable vapour orb, Edible dessert Bubbles and a full cocktail menu, designed for take away pairings - wholly operated by S&S.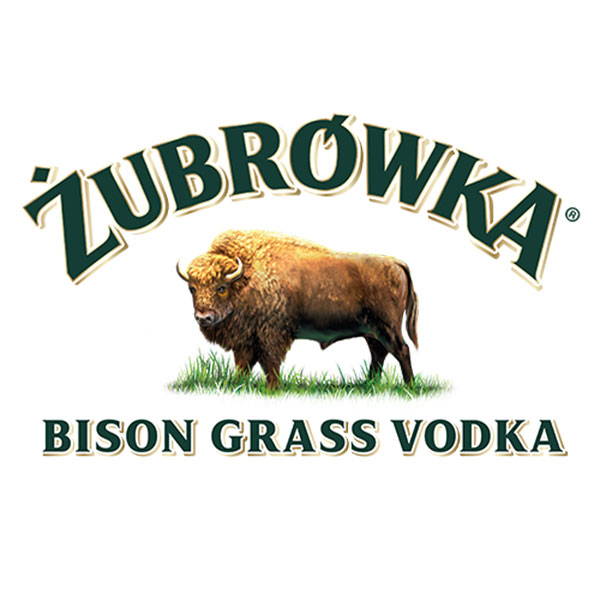 Brief: With the launch of 'Stir Creativity', create & produce a garnish which will inspire bartenders creativity & impress consumers.
Delivery: To immerse guests into the world of Żubrówka we developed a sensory experience. Based on our deconstructed Gin & Tonic we produced a deconstructed signature serve, based on fresh apple & lime zest. To enhance the senses guests were provided with a blindfold & soundscape to pair with the consumable experience.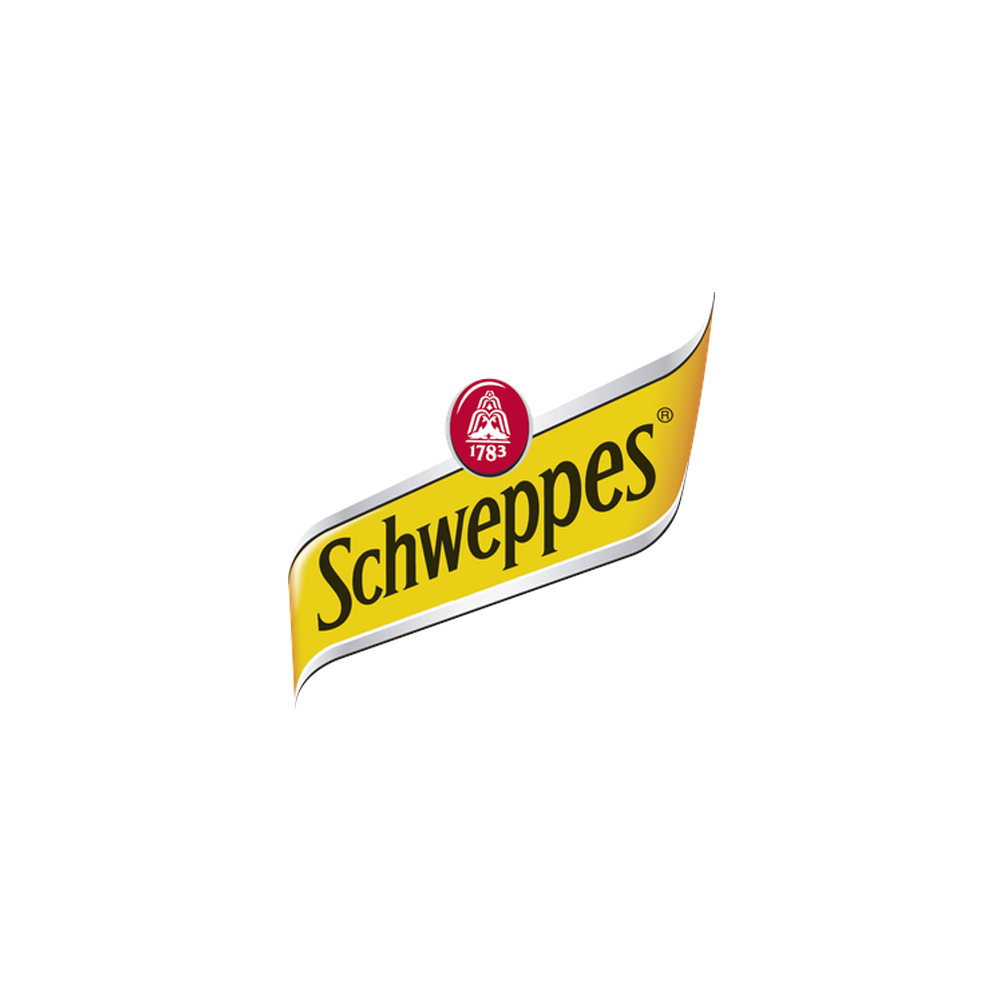 Brief: Deliver a sensory/ interactive workshop, scalable to work at different events, to run up to 7 times per day for 14 days to promote the USP of Schweppes - having the highest carbonated tonic on the market.
Delivery: A custom interactive workshop hosted by 'Jacob Schweppes' delivering a series of experiences to bring the key brand take-aways to life. Each experience was developed with the Schweppes product & allowed consumers to hear more of the brand story, flavour profile & ways of consuming.